Our House
We are renting one APARTMENT and two STUDIOS in Karfas, Chios. (also see menu Karfás)
The House lies on a silent hill a bit offside of the main village and is approx. 350m away from the sandy beach. Our guests are welcome to use our garden wich is built of the typical local sand-stone.
The rooms are equipped with kitchens, air condition and wi-fi internet access. We can also provide a TV if you wish so.
Our house is authorised by the "EOT" (greek Ministry of Tourism).


APARTMENT 1
The apartment has two sleeping rooms, a equipped kitchen, a bathing room and 2 terraces. The size and the amount of rooms is ideal for families with 2 to 3 children. (see "1" on the floor plan).


STUDIOS 2 + 3:
Each of the two studios has one room including a double bed, a single bed (or a bunk bed on demand) and an equipped kitchenette, a bathing room and 1 terrace. (see "2" and "3" on the floor plan).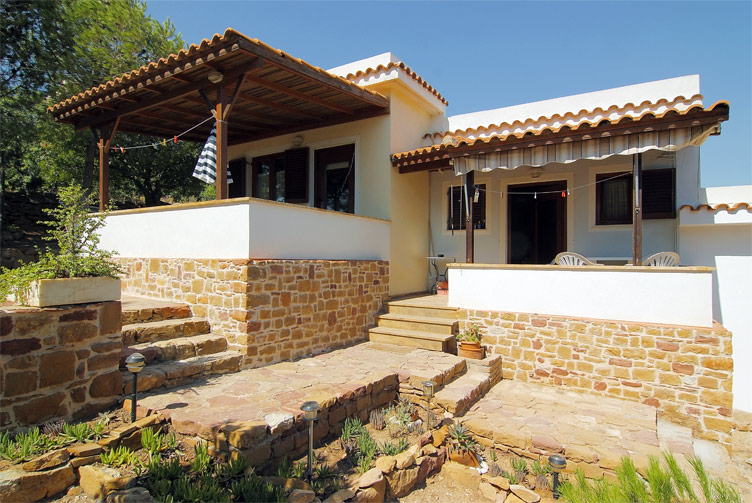 Floor plans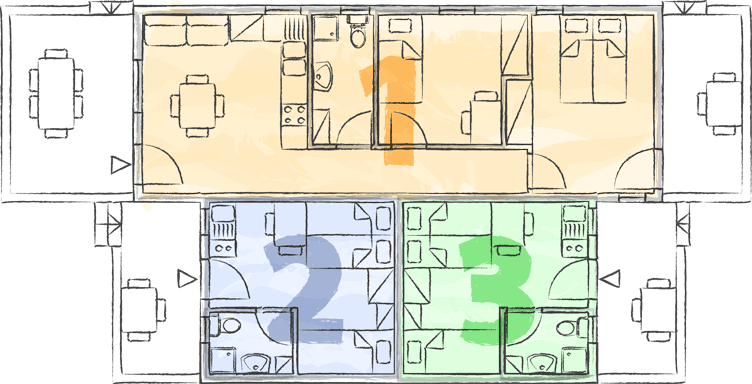 Location in Karfás
Apartment 1
Studio 2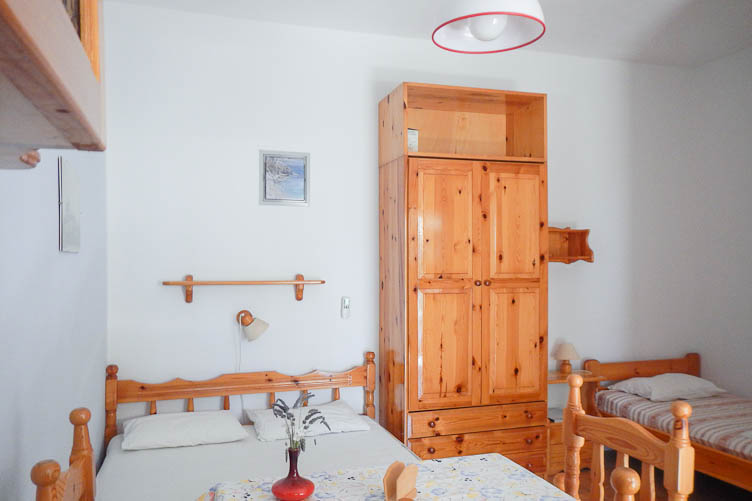 Studio 3